AviManage 1.2 is a major update introducing a major new feature and a long list of improvements. User who have already purchased AviManage can download the newest version by clicking the download link in their Purchase Confirmation email. The full upgrade instructions can be found here.
Wish List Manager
A new tool has been added to make it easier to remember birds you are currently attempting to source. This could be because you've lost a bird and need to find replacement stock, you need partners to pair with young or you simply want to experiment with a new species.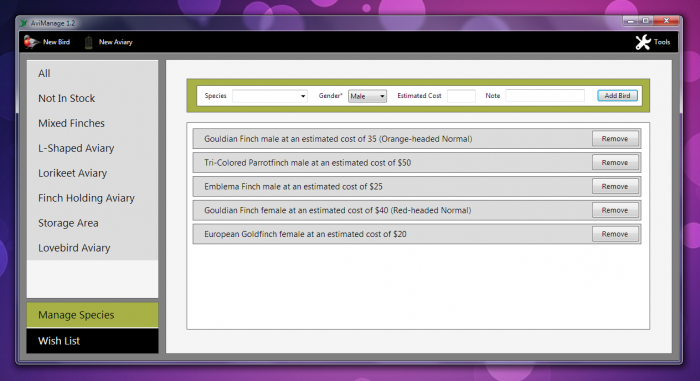 Trial Version
AviManage now has a trial version that can be downloaded and used for free. It will allow for a maximum of 20 birds to be created, at which point users will be prompted to upgrade to the full version.
User Interface Improvements
The aviary list can now be scrolled if you have a lot of aviaries, the species manager has now been integrated with the main screen and you can now mark birds as sold/deleted by right-clicking on the bird list.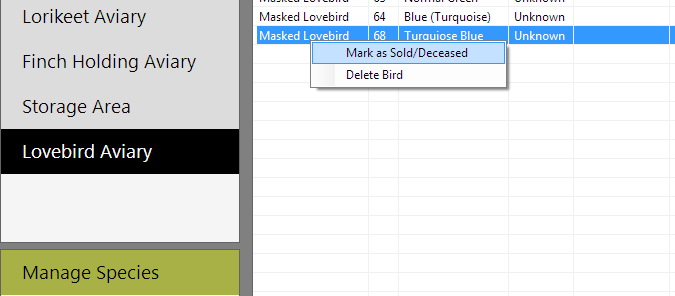 Stability Improvements
AviManage is now a little more resistant to crashes and data corruption. The way data is stored and retrieved has also been optimized to make it less likely that data could be lost.