AviManage is software for your Windows computer that makes it easier to manage your bird collection. It can store and organize information about your birds and aviaries, monitor breeding performance and track genealogies.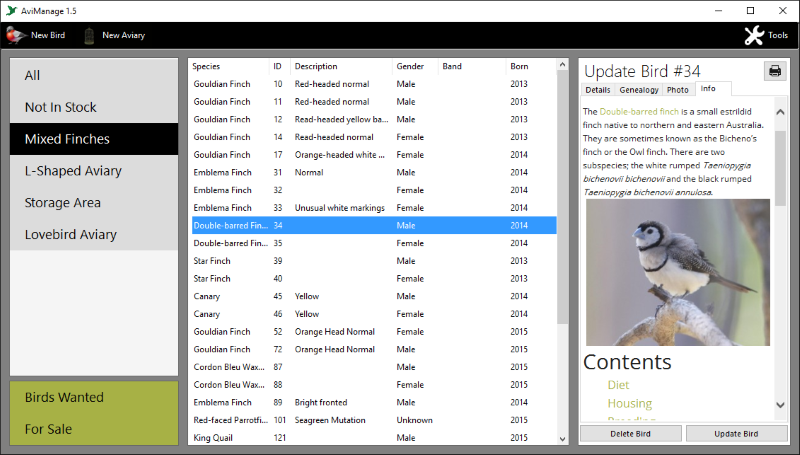 Track Genealogy

Determine your bird's offspring, parents, grandparents, siblings, nephews and nieces, cousins and half-siblings.

Monitor Breeding

Track laying, hatching and fledging of young to identify strong performers and strengthen your bloodlines.