A bird sale is an event—generally held near the end of spring or autumn— in which a large number of bird breeders come together to buy, sell, and swap birds. Bird sales are a great way to source uncommon birds, stock up on supplies, and connect with fellow enthusiasts in your area.
We're a bit obsessed with bird sales here at Aviculture Hub, and even maintain a Bird Sale Calendar and a Bird Sale Discussion Board.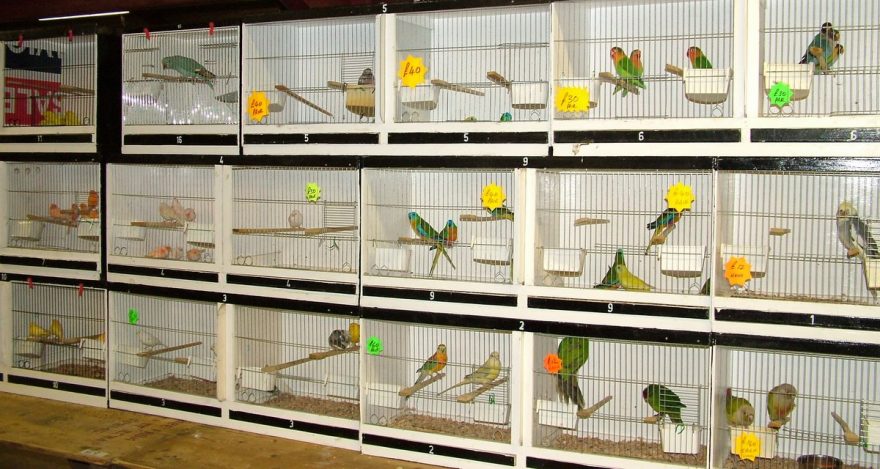 Things to know before attending a bird sale
1. There's often an entry fee
Most bird sales charge a small entry fee to buyers of around $2-3. This goes towards venue hire and raises funds for the local bird club so they can continue offer services to their members.
The entry fee to many bird sales often includes an entry into a prize raffle.
2. You'll need to bring a bird carry box
Vendors won't supply boxes or cages to carry birds like a retail bird store would, so you'll need to make sure you bring an appropriate carry box with you on the day. Quite often carry boxes will be available to purchase at the bird sale, but it's always worth bringing one just in case.
3. You'll (probably) need cash
A handful of sellers will have credit card processing facilities, and venues sometimes have an ATM available nearby, but generally-speaking you should make sure you bring enough cash to cover any purchases you're planning to make.
4. Consider your buys carefully
One of the leading causes of poor breeding results is overcrowded aviaries. You'll generally encounter all sorts of rare and wonderful birds at a sale, and it can be tempting to buy far more birds than you can reasonably support. Go in with a "shopping list" to try to avoid impulse buys—unless, of course, you spot something amazing.
5. Get there early
Most of the available birds (especially uncommon species) will sell extremely quickly. If you don't want to miss out, make sure you're there the minute the doors open. Generally speaking, within an hour everything worth buying will have already been bought.
6. Inspect birds carefully
All sales are final at a bird sale, so it's important to inspect the birds you're buying to ensure they're in good health. Birds should be alert, active, and in good feather condition. If you're worried that the birds aren't actually as young as the seller is suggesting, check out this article to learn how to guesstimate a bird's age.
---
Do you have any advice for first-time bird sale attendees? Share it in the comments section below.