The Spix's macaw, known from its prominent role in the 2011 film Rio, has been declared extinct in the wild by BirdLife International.
Eight of the bird species studied were suspected to be extinct. Along with the Spix's Macaw, four other South American species are believed to have perished . BirdLife suggest that this alarming decline reflects 'the devastating effects of the high rate of deforestation in this part of the world.'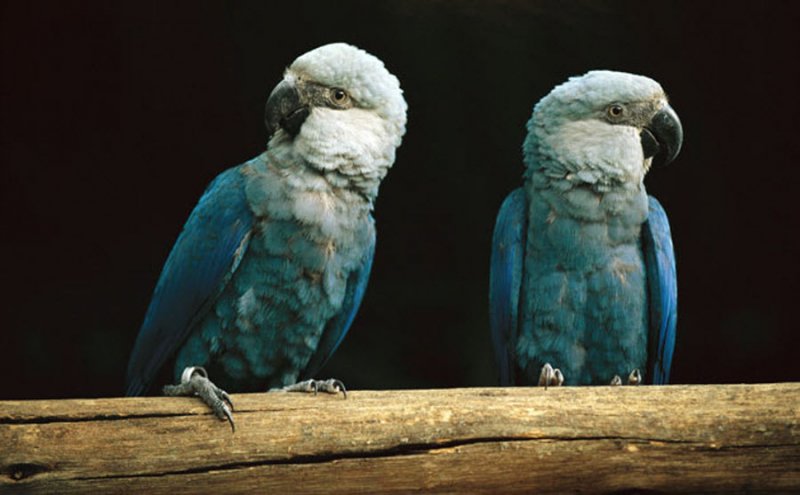 Approximately 100 Spix's Macaws are held in captive breeding facilities. The Association for the Conservation of Threatened Parrots (ACTP) in Germany, the Al Wabra Wildlife Conservation and Preservation Organization in Qatar, and the Brazilian breeding station of the 'NEST' organization all possess captive birds.
The majority of Spix's macaws are held in the facilities of the Al Wabra organization, which has already achieved considerable success in its breeding program. The facilities collectively produce around 20 chicks each year, with the ultimate goal on one day re-introducing the Spix's Macaw into the wild.