A large genetic study has discovered that a population of red-tailed black cockatoos living in Western Australia are actually a distinct subspecies, rather than an isolated population of an inland species.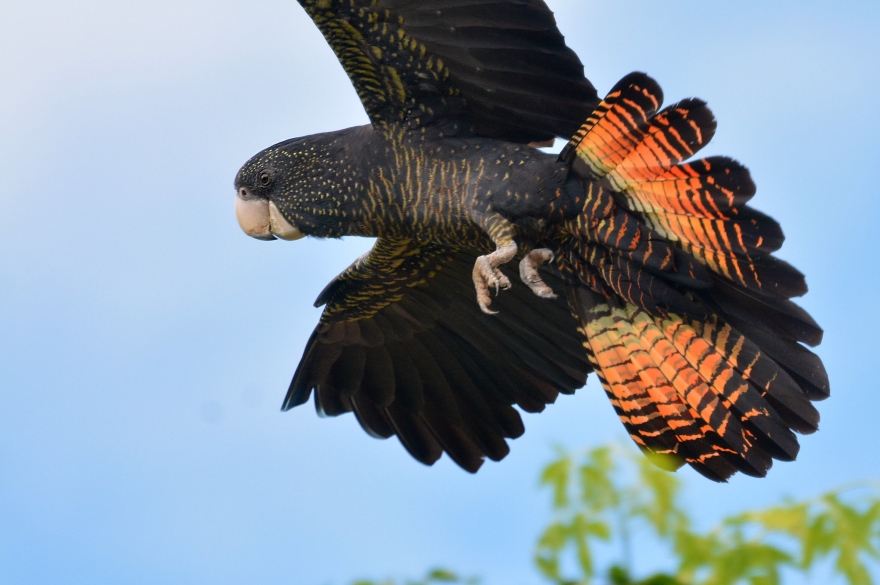 The newly-identified WA subspecies is more closely related to the forest red-tailed black cockatoo than the visually-similar inland population.
A large-scale genetic study by researchers from the Australian Museum, University of Sydney, CSIRO and the University of Edinburgh has revealed WA is home to a newly recognised subspecies of the bird.

The newly identified subspecies lives in the regions spanning the Wheatbelt, east of Perth, to the Pilbara in the state's north-west.
The new subspecies had been named Calyptorhynchus banksii escondidus. This brings the total number of recognised red-tailed black cockatoo species up to six.
Red-tailed black cockatoos are a popular species in private aviculture, and are considered to be the easiest of Australia's five black cockatoo species to keep in captivity. They are rare in captivity outside of Australia. In the United States, a hand raised bird can sell for as much as $40,000.