AviManage is periodically updated to fix bugs and add new features. Customers will be able to download AviManage updates for free within twelve months of their purchase.
Backup Data
There is a small risk that your existing data could become corrupted or lost during the update process. It is important to save a backup copy elsewhere prior to beginning the update.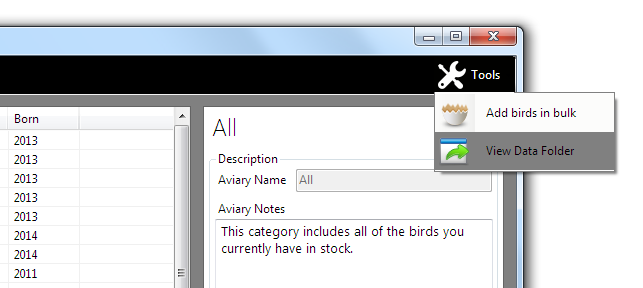 You can access your data by opening AviManage and clicking on 'View Data Folder' from the Tools menu. This will open a Windows Explorer window containing a folder called mydata. You should create a copy of this folder (Right Click -> Copy) and paste it somewhere else on your computer for safekeeping.
Downloading
The latest version of AviManage can be downloaded by clicking on the link in the AviManage Purchase Confirmation email you were sent when your purchased AviManage. If the link does not work and you are still within the twelve month window, you can request a replacement email by contacting us.
Installing The Update
The latest version can be installed over the top of the existing version. Simply double click on the downloaded .exe file and the setup wizard will walk you through the installation process. Do not uninstall the previous version prior to updating.
Dealing With Changes
If you encounter any issues adjusting to feature or interface changes, don't hesitate to contact us and we will be happy to help you out.