We're so thrilled by how well Aviculture Hub has been growing over these last few years.  In 2019, the number of website visitors doubled compared to the previous year, and we published 25 articles, had 34 classified ads posted, received 78 comments on articles, and got 139 orders in our online store. 2020 is already on track to make that look like a pathetic result.

We've built an audience and reach that rivals all of the major aviculture magazines, and unlike those magazines, all of the content is completely free to read. We're so thrilled that so many of our readers have recognised the value of this and have decided to reward our effort by purchasing something from our store, or by supporting our advertisers. We think that this model can work for other hobbies too, which is why we've decided to go bigger.
Introducing Aquarium Hub
Today, I'd like to announce the launch of Aquarium Hub, which is going to be basically the same as Aviculture Hub but for people who like fish and aquaria. If you're a fish lover in addition to being a bird lover, I'd like to encourage you to visit the new website, sign up to our newsletter, and/or follow us on Instagram.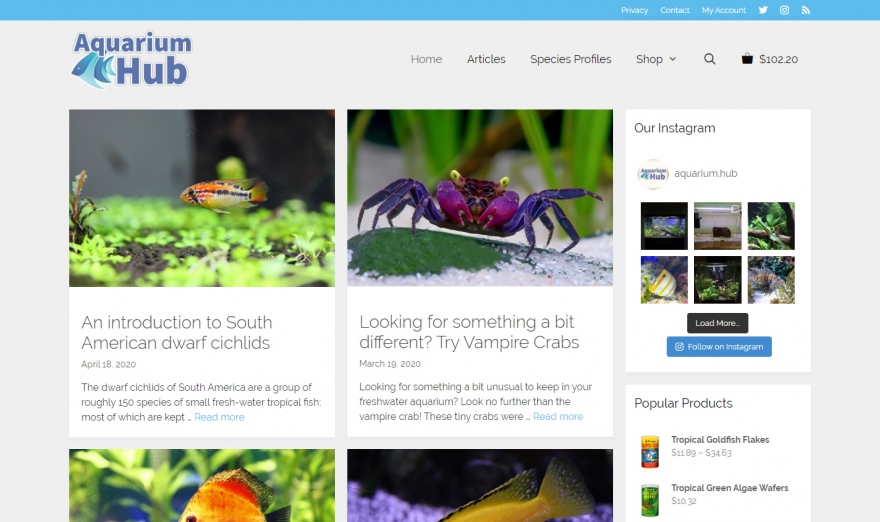 What's next?
As you might have noticed already, we've put a lot of work into improving Aviculture Hub in 2020. We've rolled out a website redesign (featuring a new menu, spruced-up footer, and a completely overhauled homepage) and started rolling out new social networking features, starting with a "Discussion" page where you can view and interact with all the conversations happening across the website from one place.
And just in case we ever need to go even bigger in the future, we've grouped our websites into the newly formed Pet Village Group. The group also has a snazzy new website that's worth checking out.